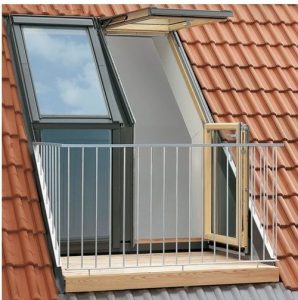 Well, if you've been following this series you'll have an idea about the structure and safe access to your new loft room, but what about filling your room with daylight?  there are four main types of window for lofts –
1) a dormer window, which projects outwards from the roofline,
2) a roof window, which fits in the slope of the roof,
3) a window in a gable wall or
4) a roof lantern (raised sections of the roof structure using double glazed units).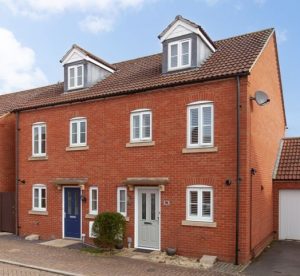 There may be planning implications relating to the look of the property, the impact on the area and on neighbouring properties and your decision should be made in consultation with your local planning officer.
If you are unsure just how many windows you need, a good guide is for the glazed area to be at least 10% of the floor area, and the lower the pitch of your roof, the longer the window needs to be for the best possible view. Windows positioned on both sides of the roof will help with the light distribution but whichever windows you use, they should all conform with the statutory requirements for ventilation and emergency escape if required (we'll be casting an eye over this aspect in the next part of the guide).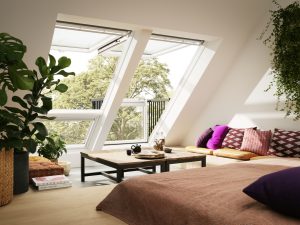 But windows are not just holes to bring in daylight – they open up wonderful opportunities for design and can transform your room into a superb living space. Roof windows can be coupled together side by side and/or one above the other for a stunning effect. You can even create an instant balcony by using the Velux Cabrio a special roof window which opens up into a glazed balcony complete with side railings – a brilliant idea. Just imagine being able to throw open french doors or balcony window and look out over sun-drenched rooftops to the countryside, sea or city beyond. (Ok, so I'm getting carried away, but even rain-drenched rooftops can look charming from above!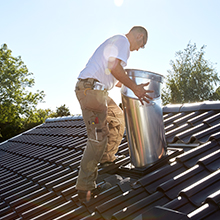 One of the most exciting products we've come across is the tubular skylight or light pipe, which can be invaluable for bringing daylight into your loft room or landing area, particularly if you're limited on the number of windows you can install. An unobtrusive 10″ (250mm) clear dome is installed on your roof and connects to highly mirrored tubing which goes through the roof structure to a flush ceiling diffuser installed on the ceiling of your loft room – either the ceiling above your head or the sloping sides of the room. This high-tech, simple solution can light an area of up to 150 sq ft with the equivalent of three 100w light bulbs – just pure, natural daylight! No major structural alterations, no maintenance and no running costs. What's not to like!
We've touched on the thorny issue of statutory regulations over the past issues and we'll be looking at these in more detail in part 4 of Room At The Top. Keep reading!