About Us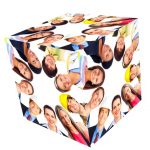 This web site is owned and operated by DesignerStairs.com who are completely dedicated to your total satisfaction. If you have any suggestions or comments or if you need to contact us, please email us using the link on the store page or use the details below.
Our contact details:
DesignerStairs.com
Ivy House
Southbroom Road
Devizes
SN10 1LY
UK
Phone: 01380 723533
Email: info@TheStaircasePeople.co.uk
VAT Number 979 1873 52
---
Making A Purchase
Making a purchase could not be easier. Just browse our store, and add any items that you wish to buy into the shopping cart. After you have finished your selection, click on 'Checkout' and you will be asked for a few details that we need to be able to complete the order. AND DON'T FORGET IT IS FREE DELIVERY TO UK MAINLAND!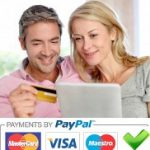 We accept Visa, MasterCard, Solo, Maestro and payments are safely and securely processed through PayPal. You do not need to have an account with PayPal to process your card payment through their service. If you prefer to send a cheque, please make it payable to: Designerstairs.com., or contact us if you would like to arrange payment via bank transfer.
If you have made a mistake in your order and cannot correct it in the shopping cart, contact us and we will put it right for you.
When confirmation of your order is sent to you, this is to indicate that we have received your order. It does not indicate that a contract exists between us at that stage. We will indicate acceptance of your order, and hence a contract between us, when we send you an invoice. We have included this term to protect us in the case that a mistake has been made in pricing, we have inadvertently under-priced goods, or we are no longer able to supply a particular product for some reason. In the case of a change of price, we will always contact you first to ensure that the price is acceptable.
---
Shipping And Handling
The staircase is made to order and is delivered direct to you from the manufacturer in Italy via a central distribution hub in the UK. The UK haulier should ring you the day before delivery to confirm the details with you. It is shipped in a palletised crate and, possibly, some additional cartons if you have ordered any accessories. The delivery is made by a large vehicle with a tail lift and pump truck to unload the crate kerbside. The crate will probably weigh approx 150kgs+ and is too heavy to move by hand but it is possible to lift the lid and carefully move some of the components individually, if needed.
The delivery takes approx 4-5 weeks, post Brexit, (and is FREE delivery to UK mainland). Please note that the 1500mm diameter Fontanot spiral staircase is made to order and the delivery timescales are approx 5-6 weeks. The Genius made to order staircases will be delivered in approximately 5-6 weeks and use the same delivery method as above.
If you need to arrange delivery to UK islands or internationally, please contact us on 01380 723533 and we can arrange quotations for you through our shipping department.
Please note that most Italian manufacturers close during August and this will affect the delivery schedule at that time of year.
---

Delivery Schedule
We will normally arrange to ship your order to you in approximately 4-5 weeks, unless shown otherwise; the goods will be shipped direct from the manufacturer. All staircase delivery times are approximate. Whilst we make every effort to deliver the goods within the lead times stated, delays can occur which are beyond our control. For this reason, we cannot guarantee specific delivery dates and we will not be liable for any costs incurred by the Customer due to delays caused by outside agents. These include, but are not limited to, Strikes, Traffic Delays, Problems with Access, Riots, Acts of God, War and Terrorism.
You must inform us within two working days if the goods are lost or damaged in transit so that we can make a prompt claim against the delivery company and correct the problem. Please quote your order number in all correspondence.
You agree that proof of delivery supplied by our delivery company is sufficient evidence to establish that goods have been received.
---
UK Regulations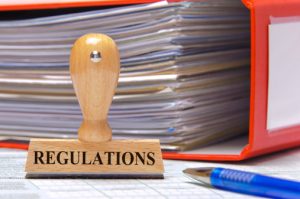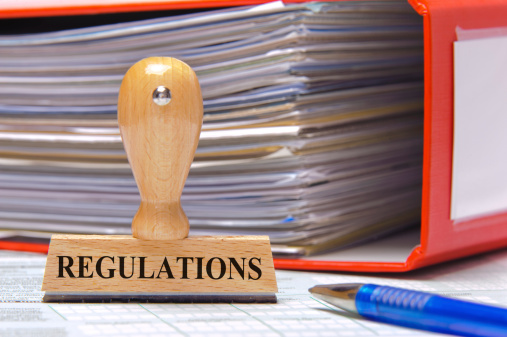 Because most of TheStaircasePeople's range are manufactured in Italy, it is possible to install them in a way which might not comply with UK Building Regulations and, additionally, some of the features of the staircases may not be compliant. We always recommend that you check that the specification meets with your requirements and is acceptable to your local Building Control Department. Although DesignerStairs.com and TheStaircasePeople.co.uk make every effort to advise and inform, we are not responsible for ensuring the suitability of your installation for Building Regulations.  We have included links to the relevant parts of the UK Building Regulations on our Knowledge Centre pages and we are also always happy to advise you if you have a specific query. It is your responsibility to ensure that any local authority approvals necessary have been obtained and we advise you always
to check before going ahead with your purchase.
---
Tax Charges
For orders made from the UK or the European Union, 20% VAT is added and the prices shown on our website are INCLUSIVE of VAT. All other orders are VAT free.
Credit Card Security When the order is placed at our website, the payment is securely processed by PayPal. They are not held in clear text on any web site.
Guarantee We guarantee your satisfaction. These staircase products are covered by a two year manufacturer's warranty. If you are unhappy in any way with your purchase, please contact us immediately.
---
Reaching Us
If you need to reach us, please email us using the Contact page, alternatively, you can call on 01380 723533 or write to us at DesignerStairs.com, Ivy House, Southbroom Road, Devizes, SN10 1LY, UK.
---
Returns Policy
Your rights to return goods (as a Consumer) are protected under The Consumer Protection (Distance Selling) Regulations 2000. If you are a private customer (not a business) ordering a ready made product direct by e-mail, online, fax or telephone, you have a statutory right to cancel the order within 7 days of receipt of the goods. Should you decide to do this, our contract requires that you return the goods in their original packaging and condition, that is UNOPENED, UNUSED and UNDAMAGED, to our premises in Devon at your own expense. You are responsible for the cost and risk of loss or damage when returning the goods, so you should take out enough insurance to cover their value.
However, under Regulation 13 of The Consumer Protection (Distance Selling) Regulations 2000, the Consumer will not have the right to cancel the contract by giving notice of cancellation pursuant to regulation 10 in respect of contracts (b) for the supply of goods or services the price of which is dependent on fluctuations in the financial market which cannot be controlled by the supplier, or if the products have been made to order which applies to all the products on this website. This legislation does not cover commercial sales between businesses.
These terms apply to your order. We may change our terms and conditions at any time, so please do not assume that the same terms will apply in the future.
None of these terms affect your legal rights and these are not diminished in any way. If any term is held to be invalid under any applicable statute or rule of law, that term is automatically omitted from the terms to minimum extent necessary to comply with the law and without affecting the validity or enforceability of the remainder.
We do not accept returns of unwanted goods other than goods that are damaged in transit, have manufacturing faults or are covered by statutory rights under the Distance Selling Regulations. Should you wish to cancel a kit staircase prior to dispatch we will charge 20% of the total order value. Kit staircases orders, once dispatched, incur a 100% cancellation charge. The dispatch date being taken as the written notification of dispatch received from the manufacturer by ourselves.
The Genius made to order staircase range are put into production as soon as the order is confirmed and, because of this, they will incur a 100% cancellation charge.
---
Remittance Terms
Remittance Terms are payment in full with order. Payment can be made through the website as shown above.
---
Find out more about our Privacy Policy here or our Cookies Policy here.
---